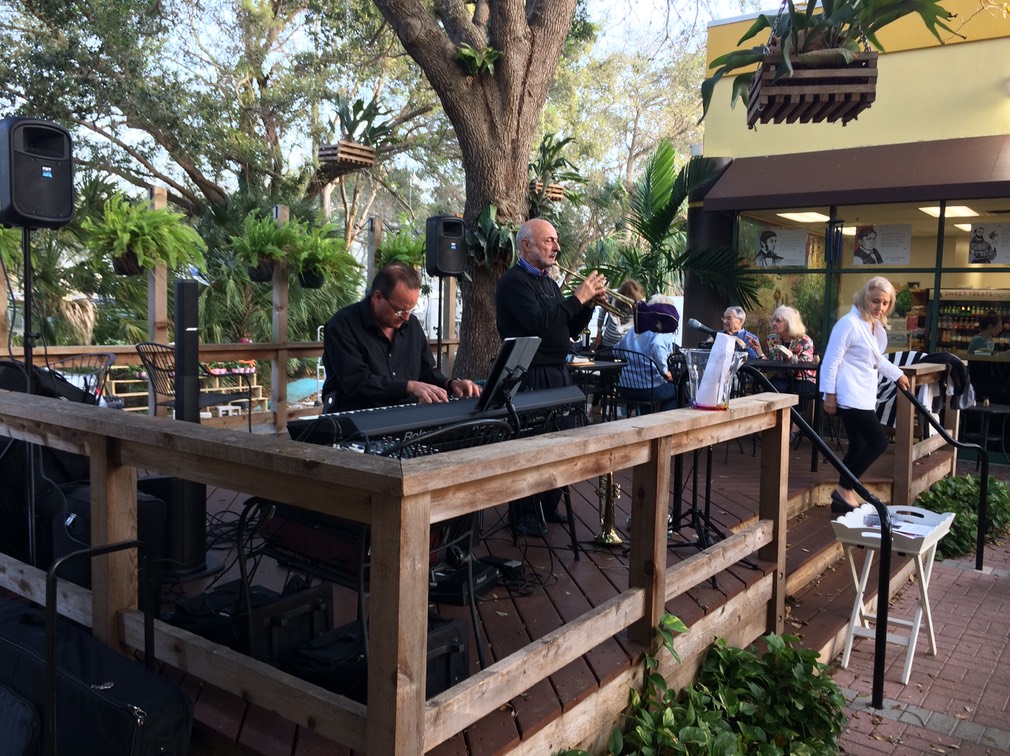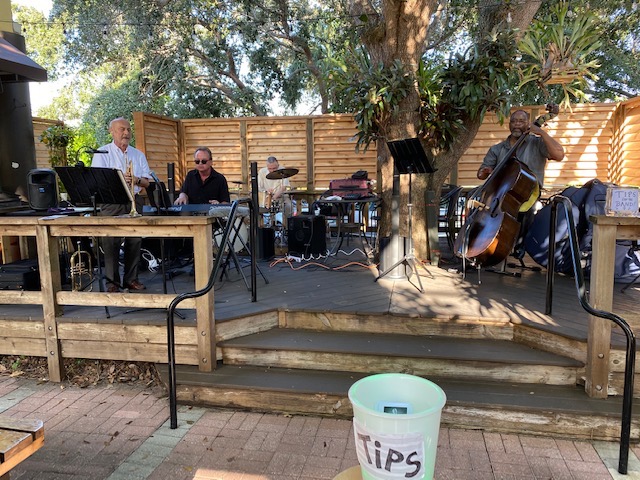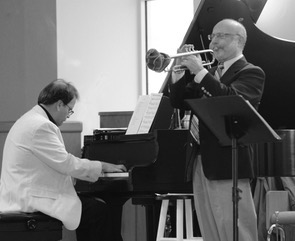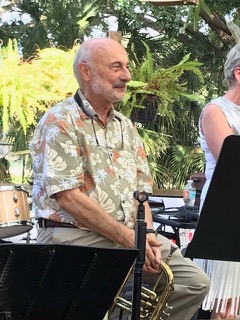 Dear Naples Jazz Lover,
This Friday August 12th Jazz Simpatico with Stu Shelton on keyboard, Tim Ruger on drums, Jr. Erb on bass & Yours Truly on trumpet, flugelhorn & vocals will perform from 6-9:00 pm at Food & Thought Restaurant.
Food & Thought Organic Restaurant 2132 Tamiami Trail N. Naples, FL 34103
239-213-2222 www.foodandthought.com
For more information and audio samples go to www.naplesjazzlovers.com
As long as you keep comin' we'll keep swingin' Bob
  Back in 2020 when Covid first created havoc in all of our lives, I posted this...                                                          
Dear Naples Jazz Lover,
Dear Friends & Naples Jazz Lovers,
We all have more free time than we know what to do with and as a musician, I felt it important to compose and record a song that is timely and perhaps helpful in reinforcing the guidelines that we're all trying to follow. ("It ain't easy, right?")
With that in mind I composed, sang and played The Stay At Home Blues and recorded it "all by my lonesome" in my home studio.
Feel free to share it with others.
I hope and pray that this will be over soon and I'll be able to see you and actually play live performances!
Stay safe & healthy!
Bob
                    God Bless America
                            The Stay At Home Blues
                        Jazzy Easter Parade
  Here's another piece that I call An Improvised Soliloquy for Unaccompanied Trumpet:
                       Cheek To Cheek
                            The Way You Look Tonight
Stu and I recorded these songs at his home studio and yes we actually were able to record together while practicing "social distancing".
We know it's been tough on all of us with the hardship of not being able to play our music for you, so this was our heartfelt effort to remedy the situation.
Stay safe & healthy!
Bob
https://soundcloud.com/stu-shelton/emily…
https://soundcloud.com/stu-shelton/cinema…
https://soundcloud.com/stu-shelton/have-you-met-miss-jones…
https://soundcloud.com/stu-shelton/america…
https://soundcloud.com/stu-shelton/blue-monk-2…
https://soundcloud.com/stu-shelton/blue-monk-1…
https://soundcloud.com/stu-shelton/wave…
 We were videoed in 2019 by Naples All Around Town and it can be viewed on YouTube by clicking on this link: 
https://www.youtube.com/watch?v=dZE3T7jaowU
About this website
YOUTUBE.COM
Bob Zottola is an accomplished musician who worked with Les Miserables for sixteen years, in addition to working with several celebrities along t